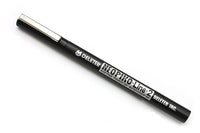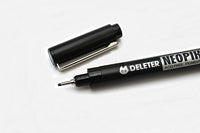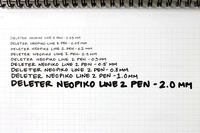 DELETER
DELETER Neopiko Line 2 Multi-liner Pen - 0.8 mm - Black Ink
DELETER Neopiko Line 2 Multi-liner Pen - 0.8 mm - Black Ink
The Neopiko Line 2 pens use acid-free, water-based pigment ink, which it becomes waterproof and archival when dried. Available in 9 different sizes (plus a brush pen style). These pens are perfect for illustrating, drafting, and writing! they are compatible with water-based and alcohol-based markers once dried. 
Made in Japan by DELETER
"DELETER" is the premier manufacturer of comic art materials in Japan.
Since 1984, as a result of constant developing and improvements, DELETER products have been a major art material supplier to both art schools and professional Japanese comic artists. Their products are available at over 500 stores in Japan and exported worldwide to over 86 countries.