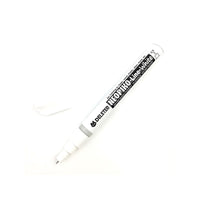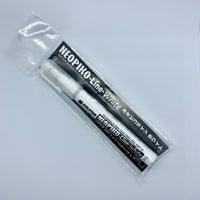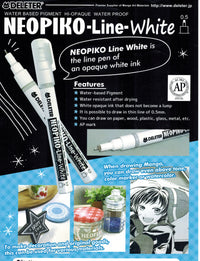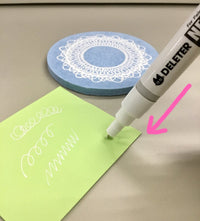 DELETER
DELETER NEOPIKO-Line-White 0.5mm
DELETER NEOPIKO-Line-White 0.5mm
Water-based Pigment
Hi-Opaque
Waterproof
FEATURES: 
Water resistant
Smoothness of the white opaque ink prevents clumping
Available at 0.5mm fine tip
You can draw on paper, wood, plastic, glass, metal, etc.
AP Mark (Non-toxic Approved Products seal certified by Art & Creative Materials Institute)
When you illustrate, you can draw over screentones, markers, or watercolors
You can crate and decorate your own art projects.
****CAUTION****
Shake with cap on before use. First time only: press pen tip down several times until the tip turns white. Avoid direct sunlight and store at room temperature. Replace cap firmly and store horizontally after use.