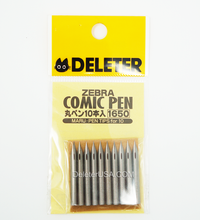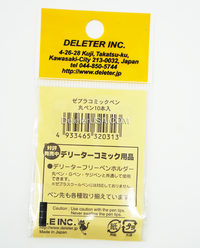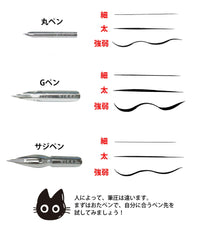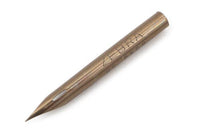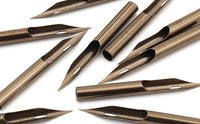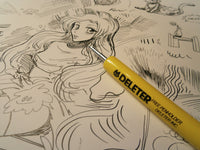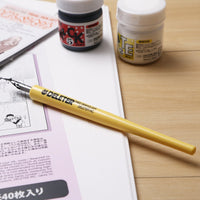 Zebra
DELETER for ZEBRA Comic Pen Nib - Maru Pen Nibs - Pack of 10 (1650)
DELETER for ZEBRA Comic Pen Nib - Maru Pen Nibs - Pack of 10 (1650)
Maru-pen tip is good for drawing thin lines. (TECHINIC Type)
Mainly used for drawing details such as hair, folds of clothes, or inside of pupils.

Pen nibs are used with black ink & Pen Holder (both sold seperately).
DEMO:
There is a saying that once you have mastered a good dip pen, that's why you have truly mastered the art of drawing. The experience of dipping a pen in ink and drawing with it is just something that can't be reproduced. Zebra has a fine line of famous nibs that are made for comic and manga drawing. The different nib sizes will give a different size line and flow to suit your drawing style. These pens are perfect for artists and calligraphers alike.