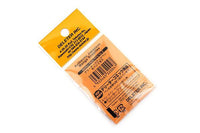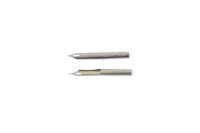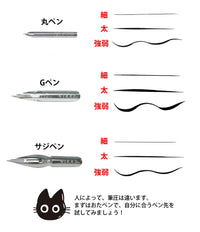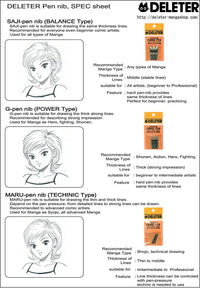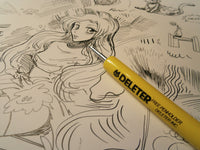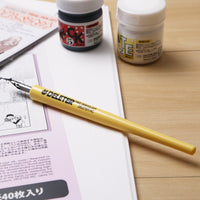 DELETER
DELETER Comic Pen Nib - Maru Pen Nib - Pack of 2 (240)
DELETER Comic Pen Nib - Maru Pen Nib - Pack of 2 (240)
Pack of two Maru-Pen nibs. (TECHINIC Type)
Maru-pen tip is good for drawing thin lines.
Mainly used for drawing details such as hair, folds of clothes, or inside of pupils.
Pen nibs are used with black ink & Pen Holder (each sold seperately).
REVIEW & TUTORIAL:
Made in Japan by DELETER
"DELETER" is the premier manufacturer of comic art materials in Japan.
Since 1984, as a result of constant developing and improvements, DELETER products have been a major art material supplier to both art schools and professional Japanese comic artists. Their products are available at over 500 stores in Japan and exported worldwide to over 86 countries.