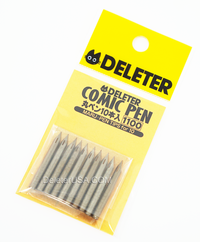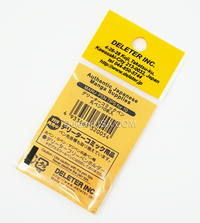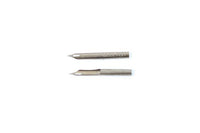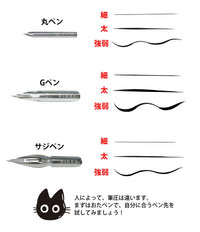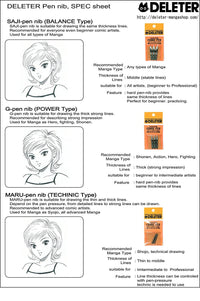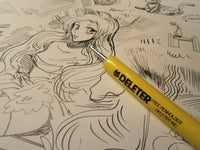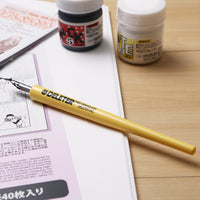 DELETER
DELETER Comic Pen Nib - Maru Pen Nib - Pack of 10
DELETER Comic Pen Nib - Maru Pen Nib - Pack of 10 (1100)
Pack of two Maru-Pen nibs. (TECHINIC Type)
The Maru-Pen is great for drawing thin lines. With its firm feel, it is good for drawing hair, eyes, and clothing wrinkles with this nib. 
It is suitable for drawing thin and thick lines. Depending on the pen pressure, detailed lines and strong lines can be drawn. Recommended to advanced comic artists. Used for Manga as Shojo and all advanced Manga. 
Pen nibs are used with black ink & Pen Holder (each sold seperately).
REVIEW & TUTORIAL:
Made in Japan by DELETER
"DELETER" is the premier manufacturer of comic art materials in Japan.
Since 1984, as a result of constant developing and improvements, DELETER products have been a major art material supplier to both art schools and professional Japanese comic artists. Their products are available at over 500 stores in Japan and exported worldwide to over 86 countries.