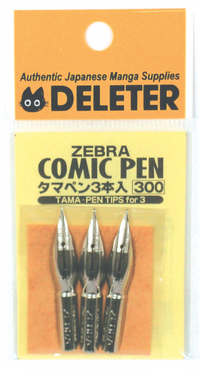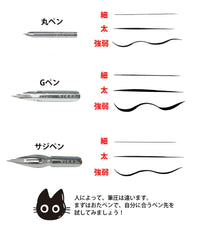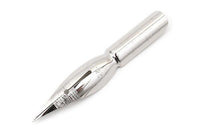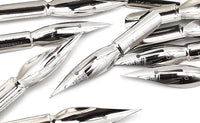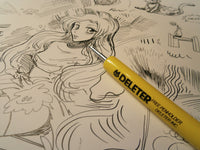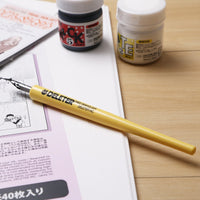 Zebra
DELETER for ZEBRA Comic Pen Nib - Tama-Pen - Pack of 3 (300)
DELETER for ZEBRA Comic Pen Nib - Tama-Pen - Pack of 3 (300)
This is one pack of 3 ZEBRA Tama-Pen nibs for drawing.
The Tama-Pen is equivalent to DELETER'S Saji-Pen
Pen nibs are used with black ink & Pen Holder (both sold seperately).
DEMO:
There is a saying that once you have mastered a good dip pen, that's why you have truly mastered the art of drawing. The experience of dipping a pen in ink and drawing with it is just something that can't be reproduced. Zebra has a fine line of famous nibs that are made for comic and manga drawing. The different nib sizes will give a different size line and flow to suit your drawing style. These pens are perfect for artists and calligraphers alike.