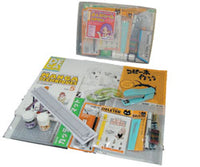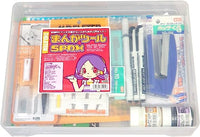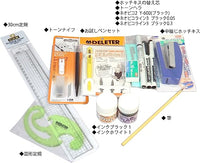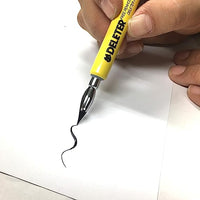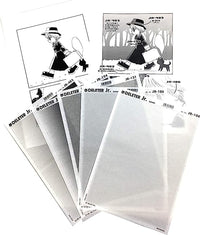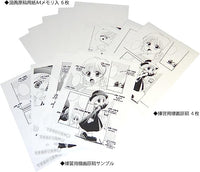 DELETER
Deletor Manga Tool - Special Deluxe (SPDX)
Deleter Manga Tool Set - Deluxe
The Manga Tool is the perfect set for anyone who wants to draw manga. Easy-to-understand lectures on everything from how to draw Manga to how to make copy-printed-books! As long as you have this book, you'll be able to make your doujin debut with a breeze! Comes with a practice kit; perfect for beginners!
Product size: W 330 mm ~ H 54 mm ~ D 240 mm

Model : 321-4104

Age: 10 years old and over

Japan Import

DELETER INC. is a Japanese manufacturer of Manga drawing materials, tools and designing supplies.
Deleter Manga Tool Set - Deluxe - includes:
Brochure explaining how to do book making
Screen Practicing Drawing Papers (4 sheets)
Examples of completed Drawings
A4 size Comics Papers with guiding grid frame (6 sheets)
DELETER Jr. Screen (5 sheets)
Tone Hera
Neopiko Line - 0.05mm
Neopiko Line - 0.3mm
Neopiko2 - Black
Cutting Knife
MANGA TECHNIQUE Vol.5 - How to Draw Japanese Manga -
Deleter Trial Pen Set (Dipping-Pen holder and nibs: Saji, G and Maru)
Ink: Black 1
Ink: White 1
Brush
Cutting mat (A4 size clear type)
Curve Ruler
30cm Ruler
Stapler
Staples (special staple allows vertical stapling for book making)
Deleter Catalogue