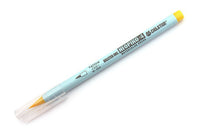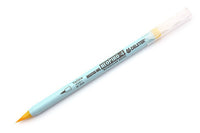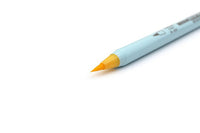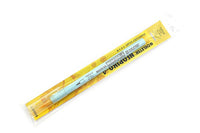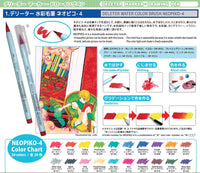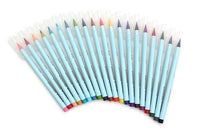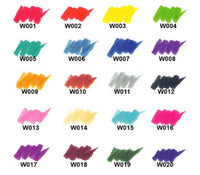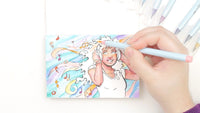 DELETER
DELETER Neopiko-4 Watercolor Brush Pen W-003 - Yellow
DELETER Neopiko-4 Watercolor Brush Pen - Yellow (W-003)
NEOPIKO-4 is handmade watercolor brush. This is widely used for watercolor sketch, coloring, illustration in comics, letter arts, postcards, and calligraphy. Use these brush pens to create a variety of beautiful watercolor effects. 
TUTORIAL:
INSTRUCTIONS: 
1. Dip the brush in water, then draw to create beautiful shading.
2. Draw with the brushes first, then go over them with a water brush to create blurring and wash effects in specific areas.
3. Wet the paper and draw on it before it dries to create a soft spread of color.
4. Draw with two or more colors, then blend them together with a water brush to create color gradations.
5. Mix colors on a palette to create new colors!
FEATURES: 
Non-toxic, Water-based, dye-based ink
Blendable colors
Handmade brush tip, made of special fibers for great elasticity and shape retention
**** CAUTION ****
Tighten the cap firmly after use. 
Put the brush downward for about two minutes when ink thins.
Dip water when the brush is dry.
After use, wipe off excess water and close the cap after use, then put it downward for several days.
Made in Japan by DELETER
"DELETER" is the premier manufacturer of comic art materials in Japan.
Since 1984, as a result of constant developing and improvements, DELETER products have been a major art material supplier to both art schools and professional Japanese comic artists. Their products are available at over 500 stores in Japan and exported worldwide to over 86 countries.