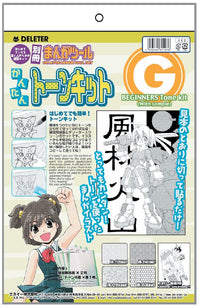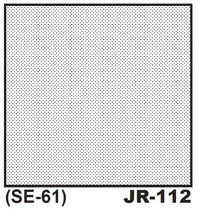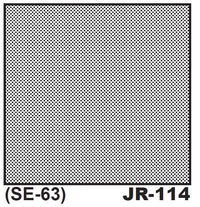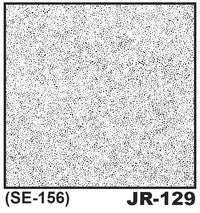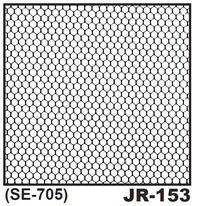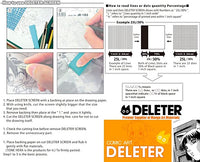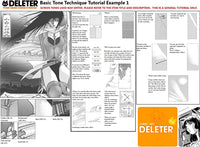 DELETER
DELETER Manga Toolset: Beginners Tone Kit G (with sample pictures)
DELETER Beginners Screentone Kit G (with sample pictures)
This is the perfect set for beginners who want to learn how to apply screentones. 
This kit includes:
Jr. Screen Tones (4 sheets): Jr-112, 114, 129, 153
Line-drawing Practice Sheet (2 sheets) with instructions
Additional Line-drawing for practice x 1 sheet
* Sheet Size: 182 x 253mm (7.16"x 9.96") 
* Printing Area: 165 x 230mm (6.50"x 9.06")
TUTORIAL:
DELETER Screentones are a fundamental tool of comic design, architech and creative design for a wider range of expression and to save time. They are used by professional artists for shadows, patterns, textures, contrast, and more.