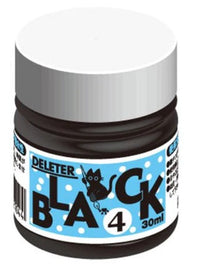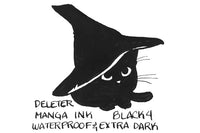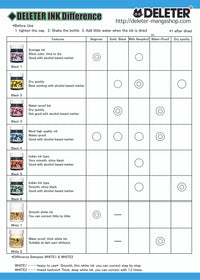 DELETER
DELETER Black 4 Manga Ink - Dark & Waterproof - 30ml Bottle
DELETER Black 4 Manga Ink - Dark & Waterproof - 30ml Bottle
The Black 4 Deleter Manga ink is waterproof when dry, and has a slightly darker hue.
Features:
Highest quality

Water-proof ink
Good with alcohol-based ink marker Neopiko-2
***Ink is for dip pens and brushes ONLY. DO NOT use fountain pens.***
Made in Japan by DELETER
"DELETER" is the premier manufacturer of comic art materials in Japan.
Since 1984, as a result of constant developing and improvements, DELETER products have been a major art material supplier to both art schools and professional Japanese comic artists. Their products are available at over 500 stores in Japan and exported worldwide to over 86 countries.
REVIEW: